Camera Filters : round mm sizes
The 2 most important camera filters to have for any Digital camera, Cinema HD SLR's or DSLR's are a Clear Multicoated Protection filter or UV (needed for siver based film) and
a Slim Multicoated Circular Polarizers.
2filter.com's choices in camera filters for 2013
in 46mm to 105mm rounds, Tiffen HT Digital camera filters priced right, Marumi Super DHG excellent quality, Wyndham HD1 Digital Filters, MrC F-Pro B+W filters, B+W XS pro Nano newest from B&W Germany, Marumi Digital HG Camera Filters more filters...



2FILTER B+W XS Pro Nano Filter Kit
2 B+W 77mm Mrc Nano camera filters


B+W 77mm XS Pro Mrc Nano 010 protector Kit
Includes B+W 77mm XS Pro Mrc Nano Protector filter and B+W 77 Mrc XS Pro Nano Kaesemann Circular polarizer
Save buying both XS Pro filters for $275.00 ORDER
Free USA Shipping 2filter kit
Great values also on 007 and Mrc Cir Polarizers



Circular Polarizers, close up images of the rings on today's top selling circular polarizers. price comparisons.
Circular polarizer info, choices and prices



Hitech 4x4 Metal Based Modular Filter Holder, Three ND Grad Filters
and Metal Hitech adapter ring
Kit Includes Three Hitech 4x5 ND Grad CR39 optical resin filters
Hitech Pro 100mm x 125mm, ND 0.3, ND 0.6 and ND 0.9 with Soft Edge.
The Soft Edged Transition ND Hitech PRO Graduated Filters are the best edge to start with and have.
$244.00 ORDER Complete,
Free Shipping to USA Zips, In Stock


Authorized
USA Formatt Hitech Filter Systems Dealer
Variable ND Fader filters, choices from Hitech Formatt Multistop ND, Tiffen VND vari ND, Marumi ND2-ND400 DHG, Heliopan Vario ND, Schneider True-Match Variable ND comparisons
for more info, choices and to order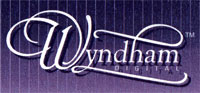 Affordable Holders for 84/85mm wide filters
Camera Filter Holders HD84
and adapter rings 49mm to 82mm
ND Gradual filters, round versions 49mm to 82mm B+W 701 and 702 Gradual ND filters, Tiffen HT ND 0.6 Gradual, Tiffen Colorgrad Glass ND 0.6 2stop gradual filters
Infrared filters B+W 093 IR filters, Tiffen 87 Ir filter, Hitech IR100

Don't pay for low profile filter features without any benefits
Save on Your filter investment dollars...more
We only sell first quality camera filters
If any camera filter we ship to you
is not perfect for any reason
call us toll free 1-800-882-2832 hours
We will send you, no charge a replacement filter with a prepaid return envelope for the defective filter
It never costs you a penny
to correct a problem
Thanks to our years of expertise in selecting the best quality filters, we don't have to replace many



Don't pay more for a slimmer filter mounting ring,
If you don't need it...more info

Don't pay extra for UV filters for digital cameras. They do not need to have UV filtered out of the light for the image capture process.
HOW TO ORDER


CALL US 1- 800- 882- 2832 usa only
no phone menu a real person answers
when open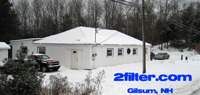 or Use our secure shopping cart
working well for 14 years!
Rings Adapter Rings, Stepping rings up and down

DSLR camera lens and camera body caps
Filter Cleaning / Camera Sensor Cleaning Products and Tools


2filter.com NH USA


If you need help finding a camera filter product use 2filter's site search or
give us a call 1-800-882-2832
hours
Loading
Free Shipping
orders over $22 @ 2filter.com
SHIPPED FREE
to all USA ZIPCODES

Canon INK cartridges


Canon CLI 226 Tanks, all colors $13.14
Canon CLI 8 Tanks, all colors $14.11
Canon PGI 9 Tanks, all colors $15.22
Canon CLI 8 3 pack...more
Canon CLI 8 4 pack...more
Canon USA authorized dealer in sales tax free NH

  
Windham HD84 Digital
and Hitech 85 Series Package
a very affordable and professional way to work with 84x107 ND gradua
ted filters
$41.84
complete including Wyndham HD84 filter holder and ring ND graduated filters are made
the same way

as the larger grad sizes

By Camera Filter Manufacturer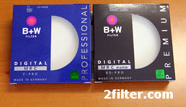 B+W Camera Filters, B+W MrC, B+W Mrc Nano and B+W SC F-Pro brass Camera filter mounts, Schott Glass,

low prices

on B+W 77mm XS MrC F Pro Nano's and other sizes, B+W MrC Nano multicoated digital clears in 3.5 mm brass rings, use the lens cap that came with your DSLR or Cinema camera,

B+W 77mm XS Pro MrC Nano Kase Circular polarizers 66-1066400 plus other sizes 2+ years and the XS Pro series are having no quality issues, filter perfection

Bower Filters 24, 25.5, 29.5 the tiny ones
Century 4x4 Cinema Camera Filters Essential Filters for HD Cinema Production


P series. Z Pro series.

Cokin P Filters Cokin P Filter holders Cokin P series filters, Cokin P gradual ND filters

Cokin Z Pro Filters 4x5 gradual ND filters and Cokin 4x4 Z pro holder 100mm size perfect for wide angle lenses

Formatt HiTech Filters and 100mm Modular Holders 4x5 ND gradual filters 4x6 grads and Hitech 85 ND Graduals,

Formatt Hitech Prostop 10 IRND filters filters and for Cokin P style holders and other 84/85 holders

Formatt Hitech Reverse ND Gradual Filters in the Hitech 85 and 100mm series

Formatt Hitech W2C gold to blue round filters, no pouch or long term storage only cardboard box filter comes in.

Formatt Hitech 165 super wide gradual filters and Hitech 165 Lucroit holder

Formatt Hitech 150x150 IRND 3.0 10 Prostop filter, new 2013 version, prostop 10 filter has no light blocking baffles on the rear of the filter or pouch

4x4 Formatt Hitech Prostop 10 and 4x6 filters for Lee FK holders, with light baffles and 4x4 pouch
Formatt Hitech Multistop 77mm Variable ND Fader filters, No pouch or carrying case with Multistop filters.

Formatt Hitech 4x6 ND gradual camera filters
New for 2013 Hitech IRND Prostop filters


Lee filters and Lee FK 4x4 Holders,
4 x 6 ND gradual filters, 10 grades in soft & hard edges, Lee Pro Glass ND for Lee FK holders


Lee SW-150 Holder and Gradual Filters, SW-150 ND 0.6 gradual filter and holder kit for Nikon 14-24


Lee Big Stopper 10 Glass 10 f/stop 4x4 filter the images you can create make the Lee Big Stopper so worth it


Lee 4x6 ND Graduals and 4x4 solid ND's Lee 100mm filters fit Lee FK filter holders and many other popular camera filter holders and Cinema HD 100mm 4x4 matte boxes


New for 2013 Lee Filters Sev5n filter system, $80 3x3 Big Stopper
more information



Marumi Camera filters

from Japan


Digital Camera Filters for DSLR & Cinema HD Pro HDSLR


Marumi DHG Fader Variable ND 1 to 9 stops, 77mm only $145.63 all sizes available
Digital HG 40mm protective filters in stock
Super DHG Clears 99.5% light transmission top rated coating

Digital perfect DHG and #1 rated DHG Super Multicoated circular polarizers


Schneider Filters Cinema 4x4 Tru- Circular Polarizers, Digicon, Frost filters, ND gradual 4x4 filters, 4x4 HD Cinema filter kits, Schneider Landscape control kits with 4x4 77mm holder and filter, Schneider 100mm glass filter holders with 77 w/a adapters, other size mm rings available

Tiffen ND Variable filters, Tiffen 77mm and soon Tiffen VND 82mm size Variable ND filters, field proven to work and the ND effect is neutral
Tiffen Digital HT filters, for 2013, with Hi-Trans Digital multi coating, field proven

made here in the USA

Complete Tiffen HD Cinema and
Tiffen Camera Filter
2013 product offerings
from 2filter.com
Now save with Tiffen filters HT filter kits and Tiffen ND HT filter kits
Tiffen NDK3 kits, ND 3 camera filter kits low priced with ND 4 stop included Tiffen NDK3 filter kits
New multicoated Tiffen HTNDK3 filter kits, HT ND's and HT Gradual 52mm to 82HTNDK3 kits
Tiffen HD Cinema Filters in rounds
Tiffen 4x4 IRND filters for HD digital DSLR cameras, Panav 565, Arri 6.6 in 77mm
and 82mm IRND rounds

Comparison of 100mm systems
and smaller holder systems
Split ND Gradual Camera Filters, Complete Starter Packages and the best 100mm Gradual ND filters

Schneider 4x5.65 Glass ND Gradual KIT Landscape Control Kit 68-885603 with Lee 4x4 100mm filter "British made" holder and Lee 77 wide angle ring both hand made in the UK
Ever had trouble cleaning
Multi-coated filters ?
Do they get worse, as you try to clean them?
Don't rub harder, it will not remove the smear.
You have used the wrong cleaner.
This lens cleaner works.


Formula MC
Works with all Nano MRC, Super DHG, Digital HT and ZR HD P1 coated optics

Follow us on Twitter @2filter and @Camerafilterusa



Follow us on Facebook
2filter.com-camera filters